Help Protect Tahoe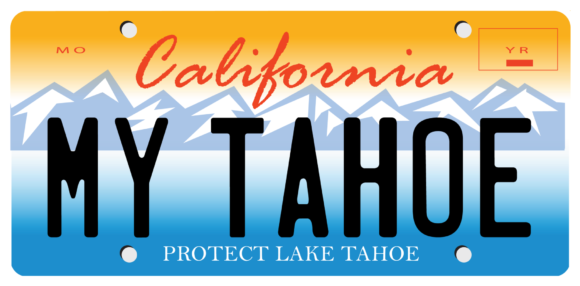 Help protect Lake Tahoe's clear blue waters, mountain forests, and world-class recreation by ordering your Tahoe Plate today.
Get Your Tahoe Plate
Overview
The California Tahoe Conservancy is restoring the complex and unique ecology of the Upper Truckee Marsh. The Conservancy is redirecting the Upper Truckee River flows to a historical network of channels through the Marsh. The Marsh once covered 1,600 acres, but 20th century development destroyed much of the wetlands complex.
View information about the Upper Truckee Marsh annual seasonal dog closure.
Restoring the resiliency and ecological functions of the Upper Truckee Marsh
Work to construct the Tahoe Keys neighborhood destroyed much of the wetlands in the 1950s and 1960s. The Keys developers dredged and filled the area, and channelized the Upper Truckee River as it nears Lake Tahoe.
The Conservancy is restoring and enhancing over 250 acres of floodplain by returning river flows to the center of the Marsh. Returning river flows to the Marsh will enrich native fish and bird habitat. The restored Marsh will also act as natural pollution filter, improving water quality before it reaches Lake Tahoe. With the Marsh more wet, it will be more resilient to droughts, flooding, and other climate change impacts. The Conservancy will enhance public access and recreation opportunities in the northwest corner of the Marsh. The Conservancy also established a science advisory committee to guide the development of the project's design and monitoring plans.
Restoration Elements
The Conservancy and a contractor for the California Department of General Services (DGS) is redirecting high river flows into historical channels in the center of the Marsh, convert the "Sailing Lagoon" to functioning wetland, remove fill material, and improve the trail to Cove East Beach. The existing Upper Truckee River channel will continue to carry all of the flow during low water periods. The Conservancy will pursue additional restoration activities after it completes these initial project elements.
Construction began in 2020. Conservancy staff expects to complete this initial stage of the project by the end of 2022.
Funding for the Upper Truckee Marsh Restoration
The Conservancy and DGS estimate that they can construct the first stage for about $11.5 million. The Conservancy is providing funds from Propositions 12, 40, 50, 68, and 84, and from the Habitat Conservation Fund, with additional funding the California Wildlife Conservation Board, the California Department of Fish and Wildlife, the USDA Forest Service, the U.S. Army Corps of Engineers, and the Bureau of Reclamation.