Project Details
LEAD AGENCY
California Tahoe Conservancy
FUNDING PARTNERS
California Tahoe Conservancy / California State Lands Commission
LOCATION
Help Protect Tahoe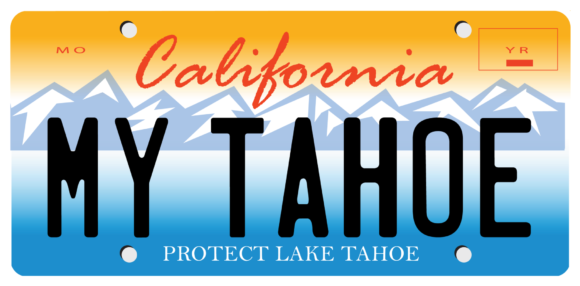 Help protect Lake Tahoe's clear blue waters, mountain forests, and world-class recreation by ordering your Tahoe Plate today.
Get Your Tahoe Plate
Overview
Acquired by the State of California in November 2014, the former Alta Mira building site expanded public lakefront access immediately adjacent to the largest assemblage of public lakefront ownership and recreation amenities in the heart of South Lake Tahoe. Acquisition and restoration provides stormwater treatment, scenic improvements and a key connection for the El Dorado to Ski Run bike trail.
Opportunities
The future "Lakeview Lookout" project would continue the recreation renaissance that is transforming the City of South Lake Tahoe. Sweeping lake and mountain vistas already provide excellent viewing opportunities for passing motorists and pedestrians that linger at sunset. The concept plans showcase the site's potential for a stunning cantilevered rest stop serving bicyclists and pedestrians. Beautifully landscaped "rain gardens" would filter storm water and enhance a protected roadside sanctuary where people gather, "bookending" the City's public beach improvements at Lakeview Commons.
Approach
A conceptual design has been developed to identify and integrate access opportunities, incorporating water quality treatment opportunities, building upon the extensive public outreach that was conducted for City and County recreation properties in the project's vicinity.